Never Ending Story (文句の付けようがないラブコメ, Monku no Tsukeyou ga Nai Love Comedy) is a manga (since 2014) written by Suzuki Daisuke with illustrations of Abara Heiki.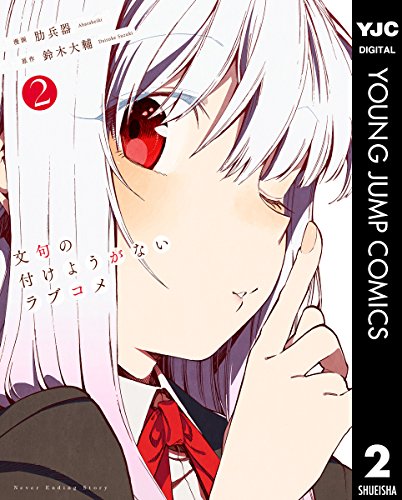 Informations
Edit
The story's main characters are Kanaruzawa Sekai and Kirishima Yuuki.
The manga is still published. The publication started on November 14, in 2014.
The manga is serialized in Tonari no Young Jump.
You can learn more about the manga right here : https://myanimelist.net/manga/85059/Monku_no_Tsukeyou_ga_Nai_Love_Comedy
For now, see on the main story page (under construction).
Table of contents
Edit
A picture gallery is located at Never Ending Story (manga)/Images.